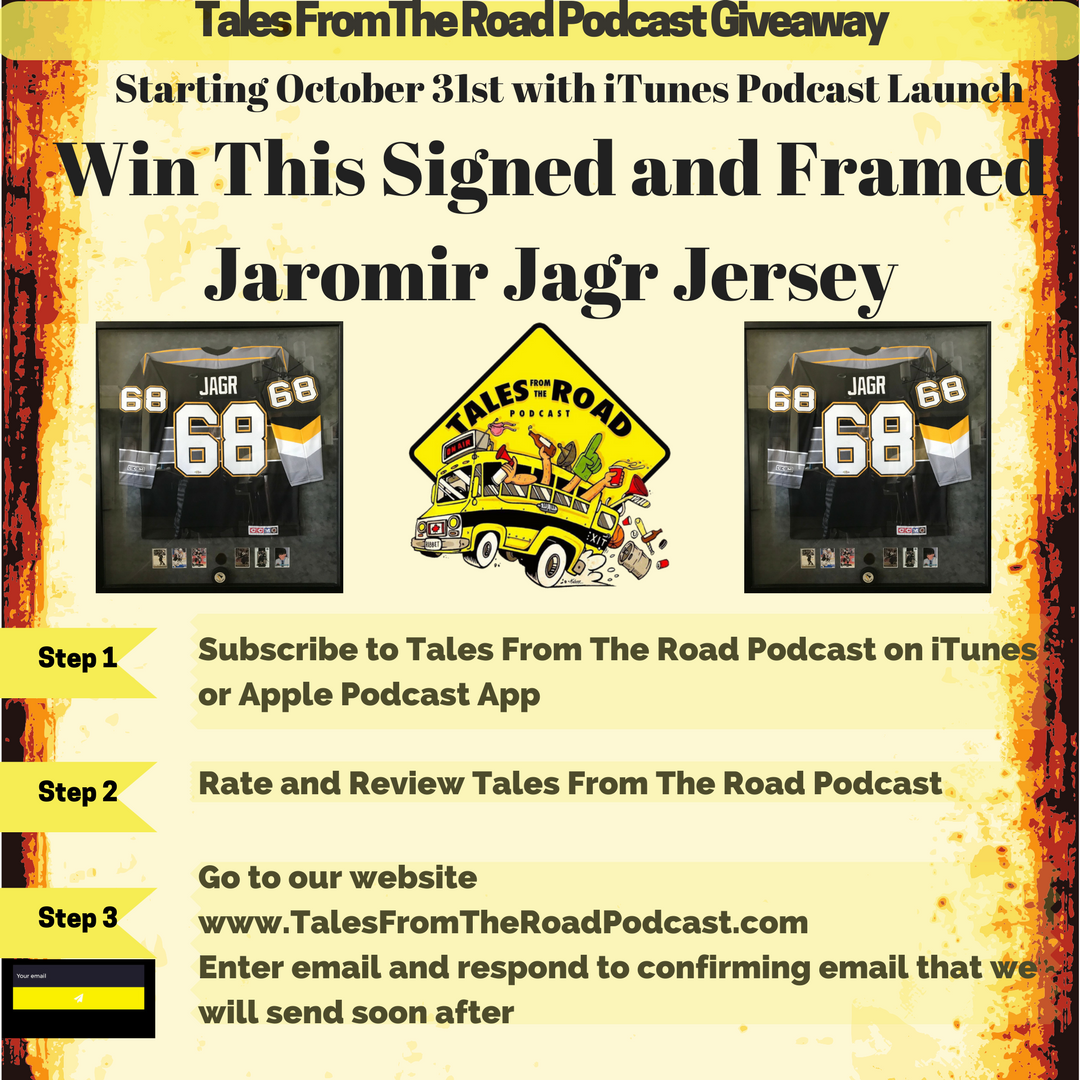 From October 31st – November 21st you can enter to win this Kick-Ass signed and framed Jaromir Jargr jersey. 
Qualify by doing 3 Easy Steps
Step 1: Subscribe to Tales From the Road Podcast on iTunes or Apple Podcast App
Step 2: Rate and Review our Podcast
Step 3: Go to our website www.TalesFromTheRoadPodcast.com.  Enter email near bottom of Home Page under "NEVER MISS AN EPISODE" and respond to confirming email that will be sent soon after.
Step 4: Not part of contest, but if you enjoy please share via Facebook, Instagram, Twitter, etc…   We want to bring you more and more epic sports road stories!!
Yours in Debauchery
Tales From the Road